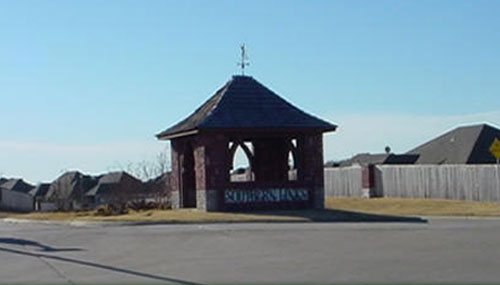 Southern Links is a subdivision of Owasso, located on the south side of Bailey Ranch Golf Course. It is further divided into 3 communities The Village, The Estates, and the The Summit. It consists of 61 homes in the Village, 23 homes in the Estates area, and 33 homes in the gated Summit area.
The main entrance to Southern Links is located at 101st Street East on 86th Street North in Owasso, OK 74055.
It is located at the far northern side of Tulsa County. Many homes in Southern Links surround Owasso Lake giving them a gorgeous view of both the water and the golf course. It is a pleasant neighborhood because of its beauty and friendly residents.
ATTN: Homeowners in Southern Links
We are looking for representatives from The Estates. If you have any interest in serving on the board of directors, please feel free to contact any of the current board members.